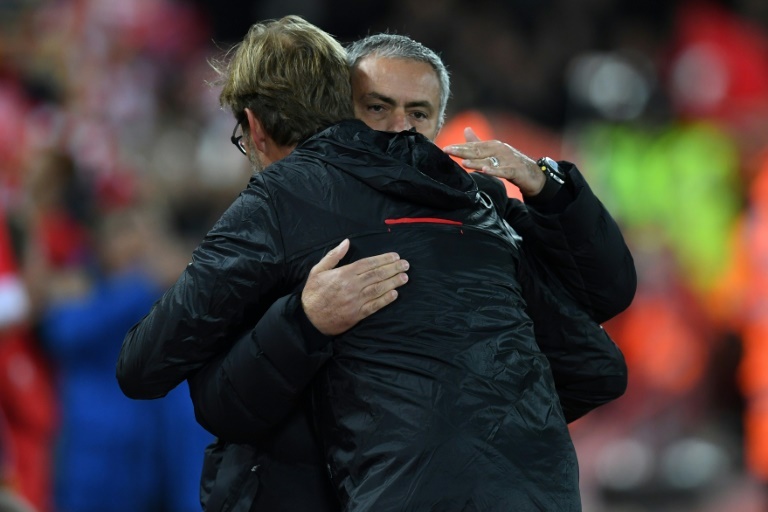 Liverpool or Manchester United - Which is the bigger club?
Legendary Manchester United boss Sir Alex Ferguson once spoke of his desire to "knock Liverpool right off their f***ing perch", a remark that goes to show the immense passion and hatred between the two sides.
Historically, the pair are two of the most successful sides in England, but who has the edge according to the usual metrics?
Silverware
Not much between the sides on this front. After years of trying, United did finally manage to overhaul Liverpool's record of 18 domestic titles, bringing their tally up to 20 in Ferguson's final season with the club. Liverpool meanwhile are still yet to win the title in the Premier League era.
In Europe though, it is Liverpool who lead the way, with the 'Reds' having won the Champions League/European Cup on five occasions to United's three.
In total, United's trophy cabinet houses 45 trophies to Liverpool's 44, making United's Europa League triumph last season seem so much more significant.
Average League Position
This is a good measure of continued success, this metric calculate's each club's average league position based on the last 50 years. Liverpool emerge victorious on this front, with their average of 3.44 significantly better than United's 5.08, despite the latter enjoying more success in recent years.
Interestingly, Arsenal also edge out United to claim second place.
Attendance
Another one of the traditional measures used and United triumph once again on this front, though they are without doubt aided by the fact that Old Trafford is significantly larger than Anfield.
United have an average attendance of 55,350 over the last 50 years, significantly larger than Liverpool's 41,403.
However, if we calculate average attendance as a percentage of stadium capacity then it is Liverpool who edge out their rivals, with an average of 76.6% to United's 73.2%.
Conclusion
Historically, it is very much nip and tuck between the two sides, though there is no denying that United have held the bragging rights for some time now, considering that the 'Red Devils' have won 13 League titles since Liverpool won their last.