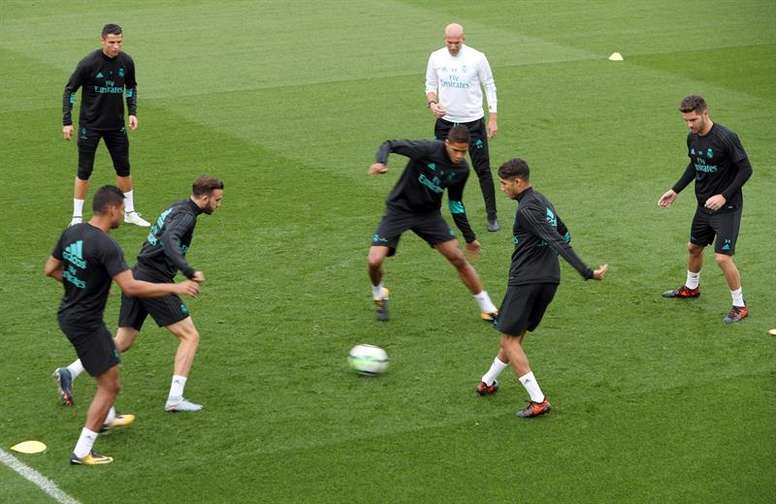 Opportunity knocks for Real's lesser-known stars
Real boss Zinedine Zidane has a 24-man squad at his disposal and after just seven league games of the current campaign, 22 of those players have started for the club.
Youngster Achraf Hakimi was the latest to be thrust into the starting eleven by Zinedine Zidane against Espanyol before the international break, leaving Jesus Vallejo and Luca Zidane as the only players that have yet to start a game for 'Los Blancos' this season, with the first having been limited by injuries and the second by his role as the club's third-choice goalkeeper.
"The season is long, everyone will have their opportunity," Zidane has been quoted as having said on a number of occasions and it appears so far as if he is being true to his word.
It can be debated as to whether Zidane's squad rotation has been of his own choosing or rather enforced on him by a series of early-season setbacks but regardless sharing is caring.
As in any great team though, there is a core group of player that has played and will play more minutes than others. The likes of Sergio Ramos, Keylor Navas and Dani Carvajal have all racked up 990 minutes of game time so far this season, with Casemiro (910), Toni Kroos (838) and Isco (789) bringing up the rear.
With La Liga set to return to action this weekend, Real face the short trip to Getafe with Zidane set to continue to hand out opportunities with Kiko Casilla set to replace the injured Navas.
Theo Hernandez, Lucas Vazquez and Marcos Llorente could all also start, with Zidane keen to rest some of his international stars.